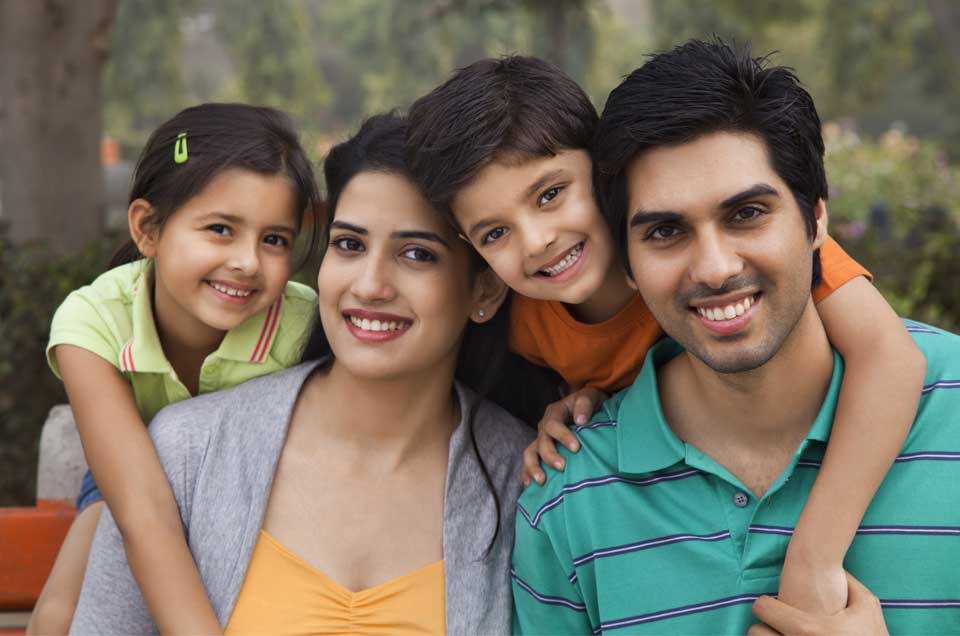 Just as Garbha Sanskar before pregnancy is important to beget a healthy and wise child, it is equally important to follow the guidelines set for mothers and fathers to morally nurture themselves first and then their children and guide them to stay on the right path. Here are the 5 Vedic Pancha Kutumb Sadhana guidelines on how to be good parents:
The Importance of 'Good Conduct' (Dharmachara)
Parents have the biggest influence on their children. From the moment a child begins to recognize its mother and father, it follows everything they do. What you as parents do will be engraved deeply in your child's psyche and mould its personality. Hence, the Vedic guidelines advice that parents should behave just as they want their children to behave. Anger, jealousy, use of bad language in front of children, indulging in vices (smoking, drinking alcohol etc) should be completely avoided. Good habits create good moral values.
The Importance of 'Religious Traditions and Customs' (Dharma Svagriha)
The tradition of following religious customs at home is another aspect that is lost in modern times. Establish a shrine at home and take a few moments every morning, after bath and before breakfast, to seek blessings of your deity/god before beginning the day. This helps you and your children have a moral anchor to hold on to during challenging periods of their life.
The Importance of Conversing on Morality and Religion (Dharma Sambhashana)
When your children grow up, they will face too many distractions at every step that may divert them from the path of morality and righteousness. Dharma Sambhashana is a way to counter that in which the parents take every moment possible to converse with their children and guide them with the help of moral and religious paragons mentioned in the scriptures.
The Importance of Self-Improvement Through Study (Dharma Svadhyaya)
In order to help children stay on the right path, it is important that first parents are themselves aware and knowledgeable of what is right. This can only happen when parents are continuously in the process of augmenting their own knowledge through study. The vedas advice parents to self-improve through study of the scriptures and good literature.
The importance of Good Company (Dharma Sanga)
All good teachings and guidance are nullified if children have bad company. For most of the time, your children will be with their friends and peers in school or the playground. Good friends will help them develop proper social behaviour that is appropriate for their age, while bad friends may lead them astray with deviant ideas and activities. It may be very difficult for you as parents to keep a close watch on every friend your child makes as he/she grows up, but you can always teach them to choose their company wisely.
These 5 vedic guidelines are applicable for all parents, irrespective of whether you have kids or you are planning to have kids. For couples who are planning to become parents, these guidelines will help you start on the right path to prepare to be parents.